Knowledge Organisers
These are the knowledge organisers for the term. They are for you to see what the children are learning in school. There is no expectation to do any learning at home from them.
This term's Learn Its
Like last term, Learn Its will be sent home every Friday and the children will be tested the following Friday. Your child's Learn Its will be the same for the whole term. We do not expect your child to learn them off by heart straighaway, but would like their score to improve each week, so by the end of the term they know them off by heart.
Our rehearsals for the Christmas Play have begun, the children are very enthusiastic and will have their parts during next week. Below are links for each of the songs the children will be singing, please encourage your children to listen and sing along with the backing tracks.
http://www.st-annes.reading.sch.uk/reading/primary/stannes/staging/pages/classes/year1?designMode=true
Week 1
First science investigation of the term
LQ: Which tights are the stretchiest?
Miss Talbot needs to decide which pair of tights to wear tomorrow. She needs a pair that stretches quite a bit so they keep her legs warm. However, all her pairs of tights are quite small! Which ones will stretch the most and fit her legs the best?
As a class we investigated how stretchy Miss Talbot's tights are. We placed weights in each pair of tights and measured ho far they stretched.
Music and Movement with Miss Toole
Today we enjoyed our first music lesson with Miss Toole our new music teacher. We learnt a 'Hello' song and then used sound and movement to recreate a firework display.
Week 2
COP26
On Monday, we were off-timetable to recognise COP26, the climate summit that is currently happening in Glasgow. As we know the world we live in is changing and the aim of the day was for our children to understand that the climate is in crisis and it affects us all. But, to also recognise, there are things we can do as individuals to help stop global warming and understand there is hope for our planet, if we all work together! We spent the morning discussing things we can do to prevent global warming and in the afternoon we thought about how we can look after our wildlife. All children planted seeds and made bird feeders from cheerios. We made leaf mobiles, to celebrate how beautiful our planet really is and appreciate that we don't always need to use paints and paper to do fun activities at home. Please take a look at the photos below.
We explored with the beebots to learn about coding in our computing lesson. We wrote prayers on poppies to honour the soliders that lost their lives and remember them on the 11th November. In RE we learnt about baptism, we acted out own.
Week 3
School Trip to MERL Museum
A huge thank you to all the parents who came on the school trip today. We had a wonderful time exploring the museum's garden. The children learnt about the different herbs found in the garden and how they can be used. They explored the different trees and looked at their leaves and sketched the tree they liked the most. It was a fantastic afternoon - we will definitely be back again!
Other Faiths Week
This week, in the afternoons e have been learning about 'other faiths'. In year 2 we have been learning about the faith of Hinduism. We are blessed with many children of different faiths in Year 2, including several Hindus.
Myyra's mummy was kind enough to come in and talk to the class about their religion. We learnt so much and the children really enjoyed listening to everything Myyra's mummy told us. Thank you!
Week 4
Aztec Temples
This week we looked at different images of Aztec temples. We discussed their features and how they were built. From our observations, in small groups, we created Aztec temples from recycled materials.
Week 5
The Story of Zechariah and the Birth of John
This week, in R.E., we acted out the 'The Story of Zechariah and the Birth of John', as part of our Advent work. Take a look at the photos, the children loved getting into role.
Week 6
Advent
This week we have been preparing for Christmas, whilst in the season of Advent. As a class, we have discussed how we prepare for the birth of Jesus by lighting one candle on our wreath each Sunday before Christmas. Each child has made a bambinelli from clay, which will be taken to church on Sunday to be blessed by Father Patrick. These will then be sent home and families will have a blessed Jesus in their homes, ready for Christmas Day.
EYFS and Key Stage 1 Nativity
We have been working so hard this week rehearsing for our Christmas Nativity. The children are busy learning their lines and songs and we can't wait to perform to you next week. A gentle reminder that costumes do need to be in by the end of this week.
Cock-a-doodle Christmas
Below is the video and photographs of our FABULOUS nativity play. Thank you to everyone who produced costumes and came along to watch the children. They truly were amazing, well done everyone!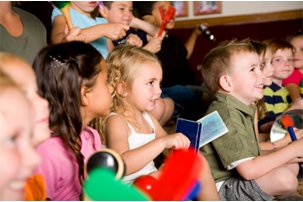 Type title here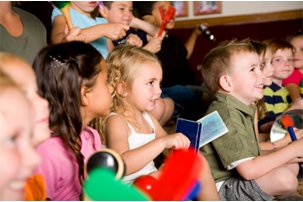 Type title here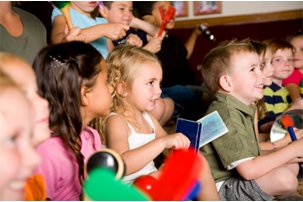 Type title here