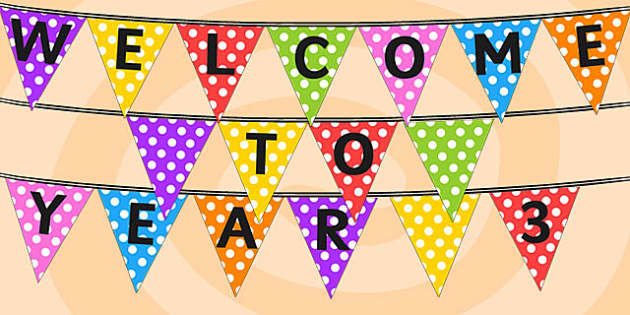 17/5/2019
Another exciting week in Year 3…we have been working really hard and having fun at the same time!
Our spellings
… our class cave painting and of course some of the children's stone age projects!
Have a lovely weekend and don't forget  our trip to Butser Ancient Farm on Monday. Early arrival to school, all children must be in school by 8:15, as we will be leaving at 8:30.
10/5/2019
Year 3 have been  working hard on their learning this week.
Our Spellings
Thank you again for supporting your children's learning at home, as it has great impact at their learning in school.
Josh proudly presented to the whole class an amazing power point and contributed greatly to our learning about stone age.
Amazing stone age painting by Edward..
And many more in children's homework books!
Keep up the amazing work!
I would also like to thank you all for contributing to our cake sale!
Have a lovely weekend!
Year 3 team.
Welcome to our Year 3, I hope you had an amazing summer!
This is our Year 3 curriculum map for term 1.
Year 3 Curriculum map Autumn 2018
Happy New Year! This is our curriculum map for Term 2
Year 3 Curriculum map spring 2019
Hello everyone and Happy New Year!
I hope you are well-rested and ready to go back to work! Well, your children certainly are!
First week back and they are already working hard! We really enjoyed ordering events on a timeline
First PE lesson of the year (Gymnastics this term) and as you can see we already LOVE it!
Everything we learned in our 1st Gymnastics lesson!
Year 3 Homework Spring Term 1
Friday 18th January
An other exciting week in Year 3 has come to an end!
This week we have been working very hard!
In Maths we have been adding fractions and rounding 3 digit numbers and in Literacy we have been identifying the features of non chronological reports and learning more about the Romans.
Especially today, we had a very interesting Art lesson, delivered by Mrs Orife (our new TA, who also happens to be a very skilled, qualified Art teacher), where we learned everything about Art during Roman times with a special focus on Mosaics.
We loved the lesson and we especially enjoyed creating our very own Mosaics!
Many thanks to Mrs Orife for delivering such a wonderful lesson!
Homework
Thank you for supporting your children on their learning at home. Mrs Orife and I really enjoyed reading their Roman projects!
Our focus this term is spellings, so please ensure that your children are practicing their spellings at least 5 times a week in their homework books and in their very best handwriting!
Also can you please ensure that you read with your children everyday for 20 minutes and record it in their reading records.
Enjoy your weekend!
Friday 25th January 2019
Another tiring but very productive week, has come to an end.
Children in year 3 worked very hard this week across all subjects, especially with their spellings.
Thank you for supporting your children with their homework,  please ensure that they are practicing their spellings at least 5 times a week in their homework books and in their very best handwriting!
Have a lovely weekend!
15/02/2019
Dear parents,
As we are heading towards the end of this half term, I want to congratulate all children in Year 3 for working very hard across all subjects.
I am so proud, not only of the progress that they have made, but also of the obvious, self-motivated learning attitude that they have adopted! Keep it up Year 3, you are all super learning stars!
The children have enjoyed writing their non-chronological reports about the Romans and the way they lived. Our visit from a Roman Soldier, earlier in the term, was very exciting and all the children participated with enthusiasm; this experience enriched their understanding of Roman times.
In maths Year 3 have been finding out about right-angles and the properties of Quadrilaterals and other Polygons. This helped them when they started to learn about calculating the Perimeter of regular and irregular shapes. On the whole, the children grasped this concept very quickly and enjoyed the tasks set.
The children have worked hard on their spellings and most have achieved success and made improvements. Please keep encouraging your children to practice their spellings at home, as they are so delighted when they do well! (It is also important that they revise older spelling lists to consolidate their learning.)
We have had the opportunity to learn about different types of Roman art, with the children producing their own Mosaic designs! These have been displayed in the corridor outside the Year 3 classroom. The children loved this task and produced some wonderful results!
Have an amazing half term!
Mrs Liarakou, Mrs Orife and Miss Kujawa
01/03/2019
Dear parents,
We've had a wonderful first week back in year 3! The children have really enjoyed their Maths lessons (where they have been practicing partitioning 3 digit numbers and then using the 'expanded'  column method to then add those 3 digit numbers). It is wonderful to see how the children are progressing!
They have started their new topic this week, learning about mountains. The children have been very enthusiastic when reading poems about mountains and finding out where some of the world's mountain ranges are!
Thank you so much for supporting your children with their reading at home. It is really important that they read at least 3 times a week as this will, and has had such a positive effect on their writing. It also helps with their spelling and vocabulary.
Your continuous support with your children's weekly spellings is essential as the children are making massive progress in this area.
You can find this week's spellings here.
Hopefully the children will continue with their enthusiastic approach this term. It is a joy to see them starting to become more independent learners!
Have a lovely weekend!
Mrs Liarakou, Mrs Orife and Miss Kujawa
For the week ending 8/03/19
Dear Parents,
Year 3 have had a wonderful time this week.
On Shrove Tuesday they took part in pancake races with Mr Meakin and had lots of fun eating them afterwards!
The following morning the whole school attended the Ash Wednesday service at St Anne's and Year 3 were exemplary in their behaviour. Well done!
On Friday the children were invited to dress as their favourite book character or to wear a hat that reflected their favourite book character. We all took part in fun activities related to world book day spending time in different classrooms for the morning and afternoon lessons.
The children in Year 3 have been preparing for Lent by thinking about how they can honour the 3 Pillars of Lent (Prayer, Fasting and Alms giving) and have written promises and prayers that we've put onto our Re display in class. The children have proved to be very thoughtful in what they've written and were very proud of them.
Mrs Liarakou, Miss Kujawa and Mrs Orife
15/03/19
Dear parents,
This week has been a wonderful week for Year 3. They have worked extremely hard on their literacy and have produced some wonderful poetry about mountains.They were able to use descriptive language effectively to describe their mountains and utilised personification most effectively, bringing their poems 'to life' for the readers. Their poems and drawings are now on display in the classroom.
Please continue to encourage your children to practice their spellings at home, this will further develop their writing skills.
In Mathematics the children have been working hard, as usual. They really enjoy investigating and during a class investigation most were able to identify methods of addition that suit them and explain why they preferred to use them. We looked at Partitioning numbers, Number lines and Expanded Column Methods. Many of the children favoured the Expanded method and explained beautifully why. Well done! The children have also been revisiting the topic of 'Time' in their Maths lessons, by reading analogue clocks. Please reinforce this at home as many are struggling with the concept of minutes 'to' the hour and minutes 'past' the hour. Digital clocks seem to confuse them so if you can reinforce with analogue clocks at home it would be very helpful.
They children have started practicing the Easter play that they will perform before the Easter holidays . Easter is one of the most important times in our church's calendar and hopefully the children will learn more about its importance, by taking part.
For Red Nose Day the children have been preparing for 'St Anne's Has Talent', taking part on Friday and we would like to congratulate all the children for their positive attitude in their preparation. Particular commendation should go to the children who didn't make it to the show but were very understanding and supportive of those who did. some children have displayed a great maturity this week and should be congratulated.
Year 3 have again worked hard and thank you for your continued support.
Have a great, crazy-fun weekend!!!
Mrs Liarakou, Miss Kujawa and Mrs Orife
Friday 26th April
Summer Term News
We hope everyone had a pleasurable and restful Easter break.
Year 3 have been straight back to working hard on their learning this week.
In Literacy the class has been learning about perspective in Literacy whilst in Maths, the children have been ordering and adding fractions!
PE Reminder
PE days have change, we now have PE on Tuesdays and Thursdays.
Spelling test still on Wednesdays
Summer Term 1 Homework
Our topic this term is Tribal Tales. If you would like to find out more about this and the rest of our curriculum for this term, please click on this link.
Have a lovely weekend,
Mrs Liarakou, Mrs Orife and Miss Kujawa