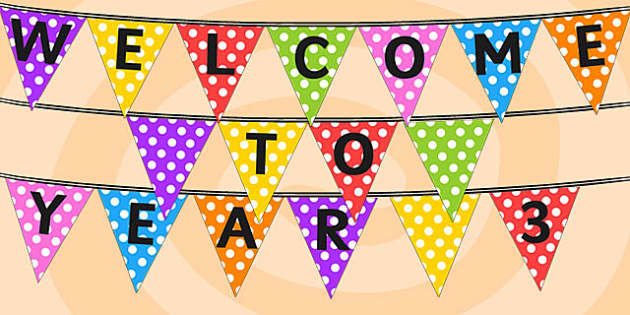 Friday 9th March, 2018
Years 3/4 Tag Rugby Tournament at The Hill
A huge well done to Ziggy, Jakub, Hannah, Marwa, Ashantae, D'Rhys, David and Izaac who put on a spectacular performance at the The Hill's Years 3/4 Tag Rugby Tournament, this week. The children demonstrated fantastic rugby skills during each game and this resulted in the team not losing any of their matches. They worked well together, passing and catching the ball successfully to score try after try. I am incredibly proud of each and everyone of you and it was lovely to see how much fun you were all having, especially when we met a few of the London Irish players. Thank you to all the parents who came to support and another HUGE thank you to Mr Gaylor who coached the children during the afternoon.
Miss Talbot
Friday 2nd March, 2018
SNOW 'WORK'
What a winter wonderland!  I hope that everyone is out and about enjoying the snow.
Literacy
Can you write 8 more lines to Robert Bridge's London Snow ….
When men were all asleep the snow came flying,
In large white flakes falling on the city brown,
Stealthily and perpetually settling and loosely lying,
      Hushing the latest traffic of the drowsy town;
Art linked to Topic
Make a dreamcatcher
https://www.pbs.org/parents/crafts-for-kids/dream-catcher/
Friday 2nd February, 2018
Have you met a Reading Nightmare recently, or a Hornet, a Geoffrey or a Penelope?  Many are the Torpedoes to be found in Balmore Park and beware the Sirius Blacks sweeping overhead!
This week, Year 3 have been writing Non-Chronological Reports on their own dragons and the classroom has been filled with tales of terrifying creatures and unthinkable weapons.  Please do ask your child to tell you all about his/her creation.
Friday January 26, 2018
Here be dragons!  Year 3 have had a fantastic week designing dragons for sculpture and for their non-chronological reports.  We have the Reading Fireball, The Hornet, a Sirius Black, a Jeremy, a Thunderbolt and many more!  Next week, we will be writing up our reports and will begin thinking about instructions writing (How to Trap a Dragon).
It was lovely to see so many of you at the meeting regarding First Holy Communion.  Just to confirm,
– confessions will be held in school on Tuesday 22 May.
– all children are to attend a session with Fr Patrick on Wednesday 23 May at 5p.m. in the Cenacle.
– First Holy Communion will take place at the 10a.m. Mass on Sunday 3 June.
I would like to reiterate that, in order for your child to receive the Sacrament of Holy Communion,
– your child must be baptised in the Catholic Church.
– a copy of the certificate of baptism must have been given to Mrs Bernto.
– your child must have received the Sacrament of Reconciliation.
– your child must be a regular attendee at Mass.
It is assumed that the children of those parents who did not attend the meeting on Monday and did not contact Mrs Bernto beforehand have decided that they will not be seeking the Sacrament of Holy Communion for their son/daughter.  Please make an appointment to see Mrs Bernto and to go through the information shared at the meeting should this not be the case.
Homework
 Red group Maths – Fractions of Shapes
Week beginning 15.01.18
First Holy Communion
We have commenced our preparation for First Holy Communion today thinking about what First Holy Communion is about and why we might be looking forward to it.
In particular, we have started to look at the Mass, focusing on the words that open the Mass, "In the name of the Father, the Son and the Holy Spirit".  We linked this phrase to the words said at baptism and to the authority given by God.  As elements in God's church, we are all part of one family, building in us a deep sense of belonging.
We would kindly ask that all children taking their First Communion undertake the homework task: to talk with a parent/parents about their baptism and, if possible, to bring into school a photograph of their baptism.  Folders should come back to school on Thursday.
Clay Modelling
The children had great fun this week with Mrs de Jode, designing and creating their dragons. To begin the lesson they researched dragons using books and the internet to find out more about them and their features, following on they looked at images of dragons according the Viking artefacts to help their design. Once they had completed their design, it was time to create their product, using a variety of joining and sculpturing techniques. Take a look below at some of the children's work, it's absolutely fantastic -well done Year 3!
When Monty came to visit
This week, Years 3 and 4 had a little visitor, Monty, Mrs B's dog. He came to say hello and help us with our literacy work. We learnt about his appearance, where he lives, what he eats and his daily routine. All the information we gathered will help us to write a our non-chronological report on Monty this week, preparing us to independently write our own non-chronological about a dragon, next week.
Anglo-Saxon and Viking Day
The children had a fantastic day dressing up as Anglo-Saxons and Vikings. Thank you to all the parents for creating such fantastic costumes, itt really helped the children get into role. We started the day off writing our names in Runes –  it was very tricky.  The children then had to look at a range of historical evidence to answer the question 'Were the Anglo-Saxons and Vikings traders or raiders?' As the day progressed they quickly understood what it was like to live in this period of history and had the opportunity to role play the Vikings landing on the shores of England and being faced with the Anglo-Saxon's defence. After we looked at Anglo-Saxon brooches and from these the children designed their own brooches inspired by artists from the past and will make these next week. It was a superb day and a great way to start our topic. Take a look at the pictures below!
Week beginning 08.01.18
 Welcome back! I hope you all had a fantastic Christmas and New Year. We are very excited to announce that on Monday 15th January, Sid the Seriously Mean and Eric the Especially Horrid will be hosting an Anglo-Saxon and Viking Day for the children in Years 3 and 4 to enhance learning about our topic – Traders and Raiders. We would like to invite the children to come to school dressed as individuals from the relevant periods. They may wish to come as warriors or as farming/peasant folk. Any weaponry however will need to be surrendered to Sid and Eric at the door to the classroom!
The day will include a host of exciting activities including building boats, role-play and also studying and practising attack and defense strategies. For the latter PE kit will be required. In the afternoon, the children will be watching 'How to Train Your Dragon' to inspire the children's literacy work on inventing and describing their own dragons. As this is a PG, we would ask that you notify the class teacher in writing and in advance should you not wish your child to participate in the screening.
With thanks and all kind regards,
Sid and Eric.
(AKA Mrs Bernto and Miss Talbot)
Week commencing 27th November 
Not too many photos this week unfortunately, as we have been working hard on our literacy and maths. The children have come up with some lovely ideas for their 'Escape from Pompeii' Historical narrative.
Suddenly, a huge wave of ash and dust appeared, racing towards the city like a Tsunami.Worried and upset, Icarus and Janeria questioned this huge wave rising above the city.
'Suddenly, the volcanoes mouth burst open and roared like a hundred different types of lions. the flames looked like 

deadly shooting stars!'
The children from year 3 worked well with the children from year 4 during the badminton tournament on Wednesday. Those who were in school thoroughly enjoyed the Pantomime of 'Beauty and he Beast'
Week commencing 20th November 
Several children in the class found it hilarious that Mack had a miniature banana in his lunch. He was so cute we couldn't eat him #cutebob thebanana.
We had a lovely week looking at rocks and their properties. We had to sketch their shape, test their durability and investigate how they are broken down.
Week commencing 13th November 
A huge thank you to all of the parents and supporters who came to watch our tag rugby tournament  on Friday 17th November. We all had a great time playing and taking part in the matches. We filled the morning with stretches and teamwork,ending the afternoon with tired children.
On Thursday we erupted our volcanoes using baking soda and vinegar, some of used baking powder. It was interesting to see the effects of  baking soda instead of baking powder.
Week commencing 6th November
This week the children enjoyed various roleplay activities linked to our topic 'Tremors', which looks at the volcanic eruption in Pompeii, Italy. The children though about the langauge and meaning of various adjectives and verbs within the text, acting out the text to understand it.
Week commencing 31st October
We had a lovely start to our first week back after half term. Our new topic 'Tremor' is all about volcanoes and their properties. this week we have been focusing on Poetry, creating our own volcano poems.
Boiling, bubbling angrily
like an enormous,  ferocious gorilla.
Burning bursting lava.
Crackling, smoking slowly
As big as  an elephant can be.
Fiery, flowing flames.
There was no spellings or learn its given out this week due to the print not working. As part of our topic, we are creating our own volcanoes to erupt. If children could bring a small, empty plastic bottle into school,  that would be very much appreciated.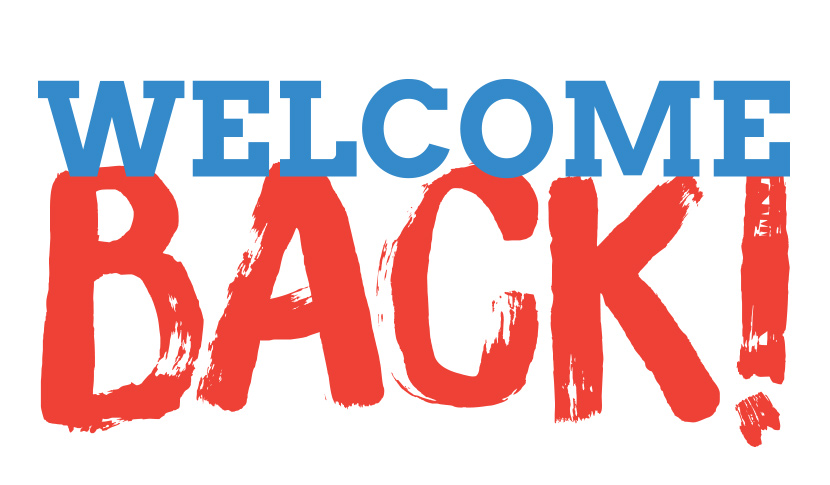 Week commencing 16th October
We all had a lovely day on our school trip to Slough sewage works on Tuesday 17th October. Thank you to all of the children for behaving so well on the day. We learnt lots of new and interesting facts about what to do and what not to do, when throwing away rubbish.
Week commencing 9th October 
Homework
Please ensure that children are practicing their 'learn its' maths every night and are recording it in their books. If the children are verbally practicing them, then can a parent or guardian sign and date this in their homework book.
Thanks
Week commencing 2nd October 
This week the children have been looking at our character Peter the pea, thinking about how he will travel  through the digestive system. Here we have been boxing up our model text ready to write up our peter the pea ideas.
We had the pleasure of welcoming Mrs de Jode into our class for an art lesson. The children looked the various vegetables and fruits. We all enjoyed producing beautiful chalk images of the foods.
Homework
Homework and spellings for year 3. Children are in the same spelling group and CLIC group as the previous week.
Year 3 Homework – 02.03.17 – Times Tables
Week commencing 25th September
We have all been very busy this week with our work in year 3. We finished off our poetry text and the children have created some lovey explanations as to where pineapples come from.
"I also forgot to tell you that the only way to get these pineapples is to use the tickle fish, so we can tickle them off!"
For our morning tasks we have been describing pictures using adverbs, adjectives and rhyme. The children have been very imaginative!
"Into the icy snow,
The people shouting no!
It's cold here,
we should camp here.
So they put up their enormous tent,
Then off they sent
Someone to get food,
But it doesn't change their mood!"
Week commencing 18th September
This week in PE we have been learning about hockey, thinking about how we hold the stick and move with the stick. We have been carefully dribbling the ball around and between cones in order to pass to our partner. Have a look at some of our action shots!
Week commencing 18th September
It was lovely to meet several parents from year 3, I enjoyed sharing this terms information with you. For those parents who were unable to attend here is an outline of what we will be learning this term. Curriculum Newsletter Year 3 Autumn 1
Homework
With regards to homework, the children can record their 'spellings' and 'CLIC learn its' however they wish. Pleas just make sure that they are recording it in their best handwriting and to a high standard. If the children are practicing their spellings verbally with an adult, if you could please write the date, time taken and sign to say that they have practiced with you. Thanks.
Year 3 Homework – 18.09.17, Spellings 18.9.17
Week commencing 11th September
This week we have been looking at placing 2 and 3 digit numbers on a number line, looking at the value of each digit.
The children have enjoyed creating some lovely ideas in English. We have been learning about poetry and the language used within a poem.
In science and topic we have been identifying the different teeth located in our mouths, their names and what they are used for.
We were photo shy this week so will have twice as many photos for you next week 🙂
---
Welcome back! I hope you all had a lovely break over the summer. I'm looking forward to teaching you this academic year. There will be weekly updates on the website, letting you know what Year 3 have been doing each week in school.
Information about homework, spellings, reading and learn its will also be updated weekly. Keep an eye out for any new information.
Just to inform you that PE days are Monday and Tuesday. As it is coming into the colder months this term please remind children to bring in a jacket or long trousers for PE. Homework will be handed out on a Monday and is due back in on a Friday.
This terms topic is 'Burps, bottoms and bile' focusing on the digestive system and keeping healthy, have a look at our Curriculum Map  to see what we will be learning.